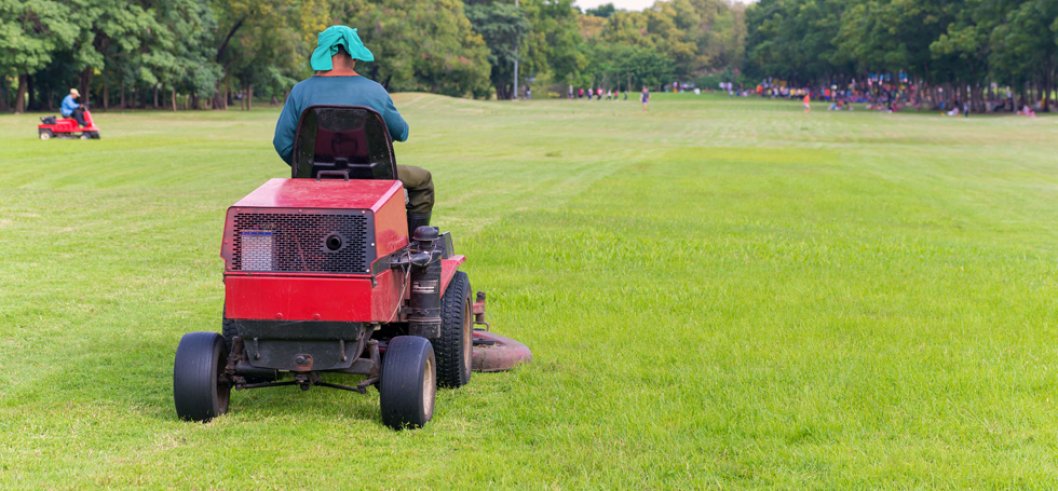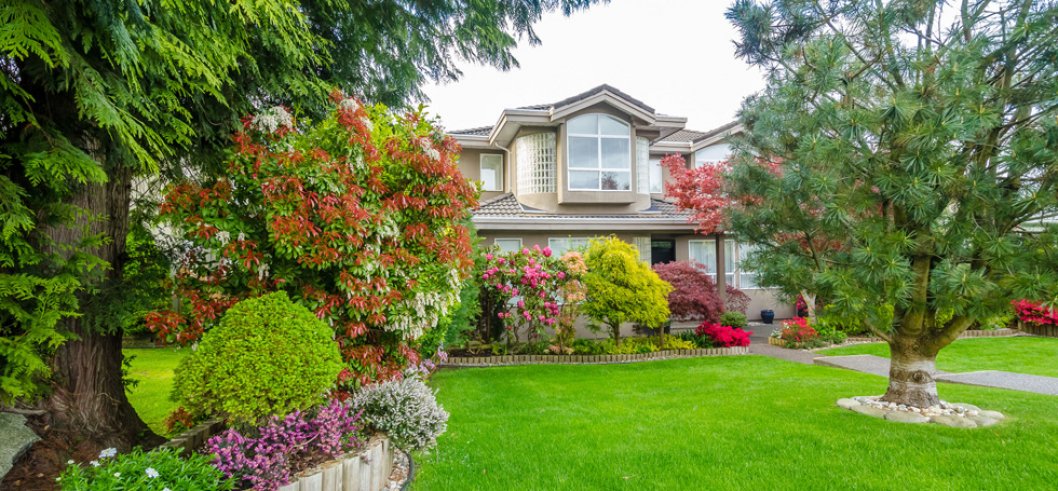 High Quality Commercial and Residential Lawn Care
Lawn care is something that everyone needs to do, but not everyone has the ability, or the time, to make their lawn look beautiful. Thankfully, A Cut Above offers quality, competitively priced lawn care for the Black Hills area. In business since 2005, A Cut Above can keep your lawn healthy and beautiful, and making good first impressions for your home or business. Our flexible maintenance agreements mean that we can tend to your yard when it is needed, and when it is easy for you. Located in Rapid City, SD, we are here to keep your lawn, and therefore your home or business, looking wonderful.
Does your yard simply need a trim? A good lawn mowing is all you need. Just mowing will improve the look and feel of your lawn, and prevent invasive weeds from taking over. Lawn mowing is the backbone of all lawn care, and is needed the most consistently. This can include clipping the grass and trimming the edges of the lawn, where many weeds like to grow. An untrimmed lawn is not only an eyesore, but can be a magnet for unwanted visitors; such as snakes, rabbits, and more!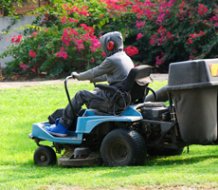 There are even places where the weeds themselves can become problematic. Left unchecked, there are several varieties of weeds that can completely choke out grass, bushes, and even trees. Mowing should be done often when the lawn is growing quickly, such as during the spring. However, care should be taken to ensure that the lawn isn't left completely unattended through the winter, as not all plants stop growing when it gets cold!
A Cut Above
Lawn Service
1430 Haines Ave.
Suite 108 #382
Rapid City, SD 57701
---
Comprehensive Power Raking and Lawn Aeration Services
Lawn aeration is just as important. As time goes by, and leaves fall and grass is cut, slowly the layer of mulch on your lawn will grow thicker and deeper. If it is not properly aerated, then essential nutrients, especially water, will puddle on the surface. This keeps the plants in your lawn from thriving, and will eventually cause erosion. Naturally, this would be done by things undesirable in our yards, such as burrowing creatures. Instead, for modern lawn aeration, cores are dug from the soil, opening it up to the flow of water, air, and fertilizer. This should be done every spring, so if you see large puddles forming instead of being absorbed by the soil, it is time for your lawn to be aerated. It is also possible to aerate your lawn by 'spiking'; poking holes in the thatch, which is the layer of mulch on your lawn. This, however, does not work for all lawns, as each one is different. Spiking is only effective when the thatch is thin and close to the surface, so it is able to be done more often than the more extreme measures of aeration.
---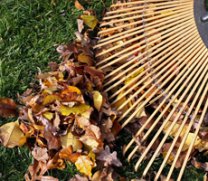 Power raking is for cases where the lawn has not been properly aerated, and a thicker thatch has formed. This thick thatch not only keeps things from being absorbed by the soil, but can be a problem itself. It is a perfect environment for unpleasant things to grow, such as fungi and pests; thick thatch is often warm, wet, and safe for tiny bugs. Power raking pulls away part of the thatch when it exceeds the healthy amount. This, however, can be very stressful for a lawn, so it is very preferable to aerate often. Certain grass and soil types need power raking more often than others, though all lawns need a healthy amount of thatch to keep from losing too much moisture. Nature is balance, after all!
Garden tilling is a much more extreme version. Healthy gardens need rich soil, and this is done by turning, or tilling, the soil, and exposing the richest parts of the soil to your plants. This promotes a healthy flow of water and nutrients, making your garden stay productive and beautiful. Dead plants, leaves, and other organic debris are buried, where they decompose quickly and enrich the soil. The already rich soil is primed for planting, ready to soak up moisture and fertilizers.
---
Prepare Your Lawn for Mowing with Spring and Fall Cleanup
We also offer spring and fall cleanup, to make your yard beautiful and healthy again after a harsh winter, or after all the leaves and branches have fallen from the trees. After all, a wonderful lawn requires year-round care.
Reliable Residential & Commercial Lawn Care
When you're a busy homeowner, the last thing you want to do is care for your lawn.
A Cut Above Lawn Service offers awesome lawn services:
Mowing

Power raking

Lawn aeration

Spring and fall cleanup
Superb Home Lawn Care
Your yard takes a lot of abuse during the harsh winter months. Experience the benefits of power raking your lawn by choosing A Cut Above Lawn Service. Let us revive your lawn by getting rid of all the "winter kill."
Keep your soil healthy with our lawn aeration services. Turning your soil over allows it to improve drainage and stop puddles from forming.
You shouldn't have to spend your free time in the summer months working hard to maintain your yard.
Let A Cut Above Lawn Service handle the mowing so you can spend more time on the things you love to do. With 10 years of professional lawn service experience, we can be trusted to mow your lawn with precision and skill.
A Cut Above Lawn Service offers mowing services and flexible maintenance agreements to residences and businesses in Rapid City and the surrounding areas.
Wonderful Commercial Lawn Work
A Cut Above Lawn Service also offers flexible maintenance agreements for business owners in Rapid City and the surrounding areas.
Spend less time on your lawn and more time running your business by choosing A Cut Above Lawn Service for all your commercial lawn service needs today.
Don't trust your lawn mowing to amateurs. Instead, choose the professionals at A Cut Above Lawn Service for all your residential and commercial mowing needs.
Since 2005, A Cut Above Lawn Service has provided effective lawn mowing services to numerous homeowners and business owners.